One of many waterfalls along the Waterfall Way between Bellengen and Dorrigo, this one can be seen from the side of the road. The Newell Falls is formed by an unnamed creek, which drops down next to the road, before flowing under the Waterfall Way. The waterfall was named after Hugh Newell, who served as New South Wales Commissioner for Main Roads from 1932 to his death in 1941.
The waterfall is most impressive after some rain – although it does flow year-round.
In times of very heavy and sustained rain, the falls can spill across the highway, closing the road.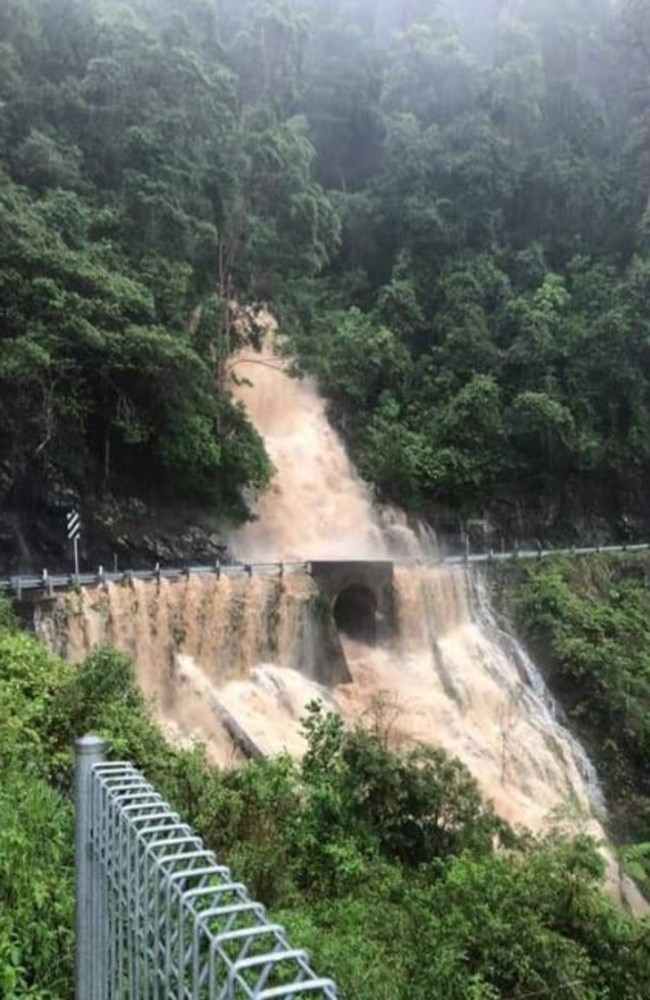 Getting to Newell Falls
Newell Falls is the first waterfall along the Waterfall Way when travelling inland from the coast, and is about one kilometre from Sherrard Falls. A small turn-out area along the Waterfall Way provides parking for a few vehicles. The falls are best photographed by walking carefully up the road from the parking area.
More information